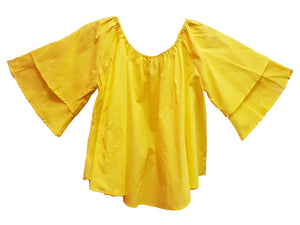 Gorgeous 3/4 ruffled sleeve cotton top in solid yellow color. The cozy wide sleeve and bottom is perfect for women of various shapes, it hides all the drawbacks of the figure. Can also be worn as off-shoulder top.
One Size Regular.
Fabric: 100% Cotton. Light Weight.
Care: Wash Cold Separately. Iron from reverse.